Best Books Written By Female Authors That You Need to Read
Despite the significant progress made in the representations of women in writing and publishing literature, there's still plenty of work to be done when it comes to popularizing and analyzing texts written by women. The situation has improved greatly since Eliot's days, but discrimination is still rampant in the literary industry. A study from last year, for example, found that books written by Female authors were priced on average 45 per cent lower than books written by men.
There is so much brilliant work out there which not only has failed to receive its dues- but has been robbed of the opportunity to deepen our own experiences. In that light, here's a list of some of the very best books written by female authors, encompassing both works that are already considered go-to classics, and work that surely deserves that title in the future.
1. Mrs Dalloway – Virginia Woolf
Any list of female authors would be remiss in excluding Virginia Woolf; as it stands, she remains one of the most recognizable and accomplished authors in the history of literature. Mrs Dalloway touches upon common modernist themes of existential angst, fragmented social identities, developing mental health issues and the ramifications of war. A fundamental feminist text which both identifies and later skewers the idea of traditional feminine roles in society, the novel is often cited as one of the greatest ever written.
2. Pride and Prejudice – Jane Austen
Austen remains one of history's greatest masters in two tricky literary fields: the world of romance and the world of social satire. Pride and Prejudice, then, see her at the peak of her powers. Through the eyes of Elizabeth Bennet, her sharp-witted protagonist, we witness upper-class Regency England as both a dream and a farce. Not all is as it seems, and society betrays its hollowness when it deems that money should trump love.
Have you read this article: 8 Best Modern Philosophy Books 2020
3. An American Marriage – Tryari Jones
What would you do if the man you loved was accused of the unthinkable? Would you leave? Would you trust his denial? And how long is too long to wait for the truth? Celeste, the main character in Tayari Jones' novel An American Marriage, must answer these questions at breathtaking speed. It's a tightly wound tale of how a relationship bends and shifts under external pressures—and, in the end, how a marriage can dissolve slowly, quietly, and from a distance. The novel received widespread praise and was one of Oprah's 2018 book club picks.
4. Beloved – Tony Morrison
One of the most decorated novels published in the last 100 years, it won heaps of awards including, but not limited to, The Pulitzer Prize and the Robert F. Kennedy Memorial Book Aware. A brutal tale which attempts to explore the traumatic African American experience in the post-Civil War era, Beloved also touches upon themes of motherhood, history and humanity. Heartbreaking in its earnestness and gripping in its fragmented depictions of memory and trauma, the novel is among the most recognized of Morrison's works, no small feat considering the absolutely astounding literary catalogue she has managed to cultivate over the course of her career as an author.
5. The Hour of the Star – Clarice Lispector
If you are looking for books written by female authors you must read this book. Published in 1977, the same year as its author's death, The Hour of the Star has been a sleeper hit for generations. Jewish Brazilian writer Clarice Lispector spins an imaginative tale about a poor, plain typist named Macabéa, who mesmerizes the story's narrator, Rodrigo. This is the sort of book that will remind readers how talented writers, both vintage and modern, can switch prose quickly from wickedly funny to wise.
6.The Lottery and Other Stories – Shirley Jackson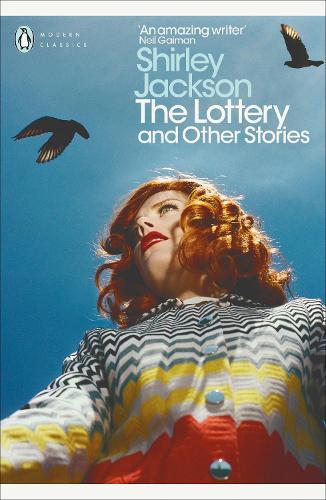 Jackson probed the darkest corners of the American psyche during the 1940s and 1950s, all thanks to her collections of ghost stories, including 1959's The Haunting of Hill House, which was recently adapted into a Netflix series. With several novels and over 200 short stories for readers to get lost in, there are very few horror writers like her. That's especially true when it comes to (arguably) her greatest work, 1948's The Lottery, which traces a small town's annual tradition to its sinister conclusion.
Don't miss this post: Happiness: How much money do we need to be happy?
7. Girls Burn Brighter – Shobha Rao
Shobha Rao's debut novel whisks readers from the rural hills of India to the dark, chaotic underbelly of a human trafficking ring in Seattle. The story is, at turns, heartbreaking and hopeful, but it is always timely. Dealing with issues from misogyny and sexual assault to immigration and class disparities, Rao's brave writing leaves no stone unturned. The story follows two Indian girls as they leave their homes to find work. The friends become separated quickly, but the novel follows both until the moment they find out whether it's possible to unite again.
6. The Secret History – Donna Tartt
Donna Tartt's debut novel The Secret History tells us someone is dead from the first page; it's not the solving of the murder that takes centre stage, but rather why the murder occurred that becomes important. Told mostly retrospectively, the story explores the machinations of murder and what can drive a group of individuals to kill. A riveting page-turner, it's been compared to the Greek tragedies of old, and the novel features many allusions to Greek history and other classical civilizations. The novel's prose matches its thematic fascinations, and it's written in a very purple manner gushing with Victorian influences. 
Have you read this article: 18 Books That Make You An Intelligent Person
9. Kindred – Octavia E Butler
Butler was a key figure in sci-fi history, expanding the boundaries of what the genre could achieve and what it could come to represent. First published in 1979, the book still feels as fresh as ever in its first-person account of a young black writer, Dana, who through strange circumstances, finds herself travelling between her own reality and a pre-Civil War Maryland plantation. It's through this unusual theme that Butler can explore the lasting trauma of America's history on African-Americans today.
10. The God of Small Things – Arundathi Roy
Arundhati Roy's contemporary classic was first published in 1997, and it made Roy a household name. USA Today called it "haunting" and full of "mystery, magic, and sadness." The story follows young twins Estha and Rahel as they are devastated by a series of events that dictates who they are allowed to love. Between forbidden love and political clashes, readers will find themselves questioning their preconceptions and ideals. It is the sort of story that will stick with you, whether the main characters' plights resonated with you or not.
11. Half of a Yellow Sun – Chimamanda Ngozi Adichie
Adichie, who was born in Nigeria, is considered one of the most original literary voices of her generation. You can see why this is when reading Half of a Yellow Sun, which depicts the brutality of the Nigerian Civil War of the late 1960s, as seen through four different perspectives: twin daughters of a wealthy businessman, a British citizen, a professor, and a houseboy. It's history via an achingly human lens.
12. All You Can Ever Know – Nicole Chung
Author Nicole Chung was born in Korea and raised by White parents in Oregon. The older she got, the more feverishly curious she became about the mystery of her birth family. This memoir is Chung's story of searching for her roots, of familial redemption, and of building a new family through, as she writes, "sheer force of will." As mothers and daughters already know, love and belonging are complex. The book tackles these topics with unflinching candour. Chung deftly weaves universal truths into her very private story in All You Can Ever Know.
Every reader contribution, however big or small, is so valuable for our future. Support pyoflife.com from as little as $1 – and it only takes a minute. Thank you.