Human inventions and technologies have shaped civilizations and transformed life on Earth. As expectations and capabilities evolve, each new generation possesses its own set of innovative thinkers. Right from the invention of the wheel to the development of Mars rover, several inventions are revolutionary.
The past decade has seen a significant-tech boom and an increase in products featuring smart technology. Here are some of the most important and influential inventions that change the modern economy.
Related post: Economics Books To Study If You are Going To Be Economist.
1.Search Engine
Google isn't the only search engine available, it certainly is the most popular. Since it's creation the website has achieved things that were previously impossible, from SEO optimisation to seamless global collaboration. Search engines give us access to limitless information 24 hours a day. It completely changed how we consume news and find out about current events. Search engines have changed marketing forever. Whether its pay per click advertising campaigns or SEO optimisation, most businesses now promote themselves online and rely heavily on sites like Google to pull in results.
2. Smartphones

Yes, phones existed before 2000. The age of the smartphone, however, is a whole different ball game. There have been many variations and the smartphone now is far more advanced than even 5 years ago. However, the role that modern-day smartphones play in our day to day lives is undeniable. Being able to access almost any type of information or service at the touch of a button must surely make the smartphone one of the very best inventions of all time.
3.Artificial Intelligence

Sci-fi movies from older times feature talking robots and computers that can think for themselves. These things still feature in movies, admittedly, but artificial intelligence is becoming a real "thing". In 2011, for instance, a computer system called IBM Watson competed on and won American quiz-show Jeopardy, beating two all-time champions in the process. Though we're not at a stage where robots are uprising and taking over the world, the capability to develop full artificial intelligence can't be too far off.
4. Blockchain
You've likely heard about it even if you don't fully understand it. The simplest explanation of blockchain is that it is an incorruptible way to record transactions between parties – a shared digital ledger that parties can only add to and that is transparent to all members of a peer-to-peer network where the blockchain is logged and stored. The technology was first deployed in 2008 to create Bitcoin, the first decentralized cryptocurrency, but it has since been adopted by the financial sector and other industries for myriad uses, including money transfers, supply chain monitoring, and food safety.
5. 3D printing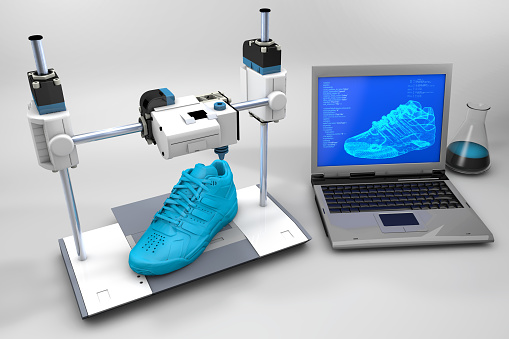 The earliest application of the layering method used by today's 3D printers took place in the manufacture of topographical maps in the late 19th century, and 3D printing as we know it began in 1980. The convergence of cheaper manufacturing methods and open-source software, however, has led to a revolution of 3D printing in recent years. Today, the technology is being used in the production of everything from lower-cost car parts to bridges to less painful ballet slippers and it is even considered for artificial organs.
6. The Electric Car

If you haven't heard of Elon Musk and Tesla by now, we're almost 100% certain you're living in a media black hole. While his latest antics have been more geared towards space exploration, Tesla was an innovation of its own. Although electric cars had been invented previously, and subsequently, Tesla was the first to make them easily and readily available. Nissan and BMW have recently followed suit and produced their own commercially available electric cars.
7. High-density battery packs
Tesla electric cars have received so much attention largely because of their batteries. The batteries, located underneath the passenger cabin, consist of thousands of high-density lithium-ion cells, each barely larger than a standard AA battery, nestled into a large, heavy battery pack that also offers Tesla electric cars a road-gripping low centre of gravity and structural support. The brainchild of Tesla co-founder J.B. Straubel, these battery modules pack more of a punch than standard (and cheaper) electric car batteries. These packs are also being used in residential, commercial, and grid-scale energy storage devices.
8. Facebook

Facebook, introduced in 2004, wasn't the first social media site to grace the internet but it was by far the most influential. Initially developed for Harvard students only, Facebook now has over 2 billions users. The ability to share your life with a multitude of contacts and use the internet to build lasting networks is one that is now ingrained into everyday life for both business and individuals.
9. YouTube

YouTube arrived on our screens in 2005 just over a decade ago. To think that YouTube has changed the face of media consumption in such a short space is incredible. For everything from how-to videos, to comedy show catch-ups, viral videos and marketing campaigns, YouTube is to go-to whenever a video element is needed.
10. The Apple iPod

Now it becomes I tunes. The iPod was the gadget that transformed how we listen to music. Gone were the days of walkmans and CD's, and the ability to carry around so many songs in such a small device made it the must-have item of 2001.