Coronavirus pandemic has affected almost every continent and country. It had an unprecedented impact not only on health and humanity but also on the global economy. The drastic shift in consumer behaviour has created an everlasting ripple effect on businesses from all industries.
The announcements of health regulators to maintain social distancing made customers stay in. On the other hand, it has brought forth an opportunity for the entrepreneurs and business owners to give it back to society in the most critical times.
Here are some business opportunities worth spending time and money:
AI-Empowered Online Education platform
The most important thing we learn from this pandemic is our education system does not work. Educational institutions around the world are forced to shut down and shift to online learning programmes. Institutions are adopting innovative tools for learning to thrive in this post-pandemic world.
This shift in the learning system with online classes replacing the traditional methods; and the demand for new learning management software have created opportunities to collaborate education with technology on a better scale. AI-empowered tools to assist in attendance and validate candidates are predicted to be the new normal for the future educational system.
24 Hour Online Medicine and health care Service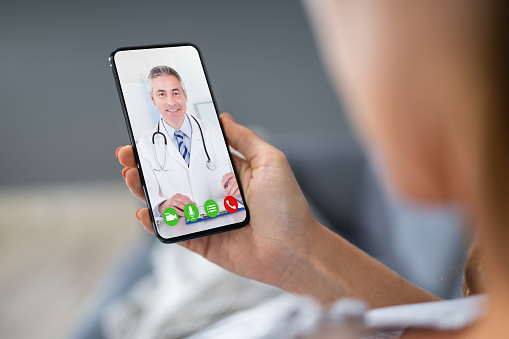 At this moment, pharmaceutical businesses have an essential role to play. Patients are being advised to seek care from their homes. A large majority of the audience who never tried telehealth services are comfortable with using it now. Due to COVID-19, the industry is demanding support for medical assistance, customer service, health report maintenance and many more.
It is also the responsibility of every business person to provide true value to healthcare through quality service and cost-efficiency. You can offer the best possible solutions to their health issues with the help of your own branded online healthcare app or website.
E commerce Marketplace
It is very difficult for small business and shop owner to find their sustainability in the market. Thankfully, the digital world has a solution to this problem. Businesses have a golden opportunity to expand their customer reach by going online and boost their sales.
Online sales have surged 52% from the year-ago period, and the number of online shoppers has increased by 8.8% since the outbreak began. Taking your e-commerce business online, you can enable contactless commerce deliveries now.
Grocery Delivery Service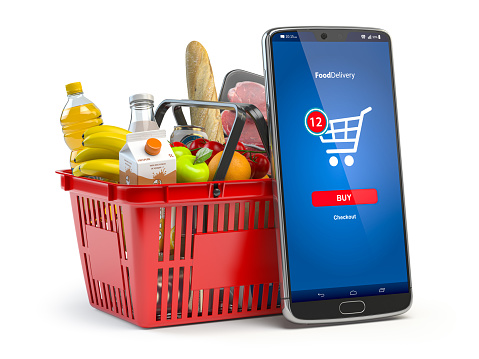 The fear of getting exposed to the pandemic keeps people from going to offline grocery stores. While the stock in their homes doesn't seem to be lasting for longer now, they are ordering it online. It is the major reason for the exponential rise in a number of downloads for grocery delivery apps in recent days.
Did you know, downloads of grocery app and Shipt have increased every day? Take your grocery store online to ensure timely delivery of grocery orders at customers' doorstep.
Pickup and Delivery Service
With all types of businesses finding ways to reach their customer's doorstep, delivery solutions are becoming a life-saviour. And for this reason, delivery services have observed a surge in their business amid the coronavirus crisis.
A changing economy means new opportunities, especially for delivery services. Regardless of the business size & type, there is a need for a delivery management solution. To increase your business you can provide service for small business.
Online Payment Service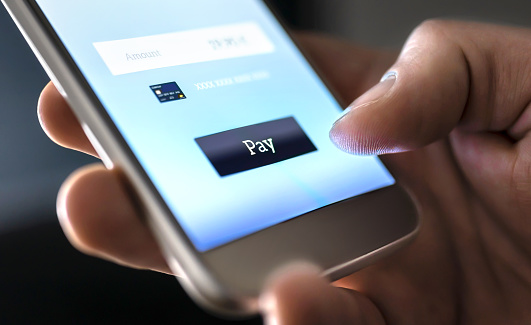 The World Health Organization (WHO) recommends customers to pay contactless rather than with cash. It is very important to improve the existing online payment system. When the pandemic made every store adopt a curb-side pickup and eCommerce module, online payment gateways turned to be the ultimate support for every retailer big or small.
Online payment platforms are now creating more digital options and solutions for customers. Devising an inclusive setup for the audience irrespective of their educational and financial background. Building omnichannel payment solutions to accommodate varying ways of shopping accelerating business opportunities to collaborate with tech support in the future.
Food Delivery Service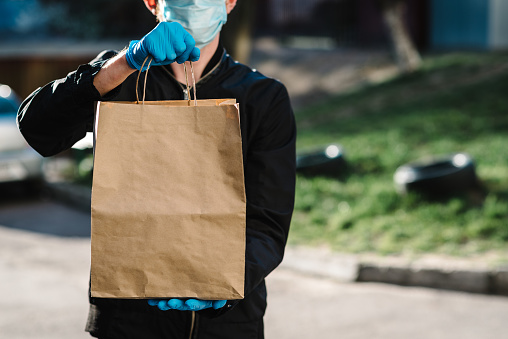 Several restaurants had to shut their shutters after the government ordered an enforced lockdown. Waiting for the situation to get back to normal seems no longer a good option for them. But switching to online delivery sounds certainly perfect.
The food delivery services thrive, as consumers stay home to avoid the spread of contagious diseases. Launch your branded food delivery app to enable your customers to order food online and delight them with contactless deliveries.
Fitness App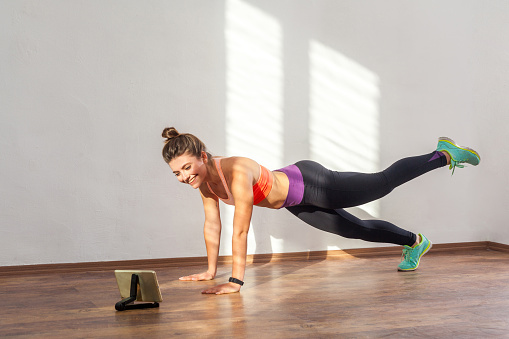 The impact of the pandemic on the fitness industry has been nothing short of catastrophic. Though the ambience of the instructor-led classrooms cannot be replicated on online sessions, the industry has no choice but to adopt digital instruction modules to combat the impact.
The solution to combine the sale of fitness equipment with live classes and pre-recorded content as a subscription model is finding revenue. However, the challenge according to Peloton, an American exercise equipment and media company, is meeting the soaring customer demand. With the situation changing after the lockdown scenario, the fitness industry definitely needs business support to meet the demand of the bifurcating audience, choosing between traditional classroom workout and the luxury of at-home workout routines.